Animal Theme:
Pathogen and cow characteristics associated with recurrence of clinical mastitis
Predict more accurately the probability of a recurrent clinical mastitis event following a first clinical mastitis case and adjust the management and culling decisions accordingly.
Results:
Lors du tarissement, l'infusion de chitosan, une molécule provenant des crustacés, a accéléré significativement l'augmentation du compte des cellules somatiques et des différents marqueurs de l'involution tout en stimulant l'activité immunitaire dans la région du pis.
L'effet de l'hydrogel de chitosan n'est pas altéré par la pose de scellant de trayon lorsqu'ils sont infusés en combinaison. Le gel de chitosan utilisé de concert avec le scellant de trayon pourrait bonifier l'effet de barrière physique de celui-ci tout en stimulant l'immunité des vaches.
Le gel de chitosan pourrait s'ajouter aux outils disponibles en prévention de la mammite au tarissement chez les vaches non infectées. Cette pratique aurait le potentiel de réduire l'utilisation d'antibiotiques chez les sujets sains et de diminuer les cas de nouvelles infections intramammaires pendant la période critique du tarissement.
Simon Dufour (Principal Investigator, UMontréal)
Ève-Marie Lavallée-Bourget (Undergraduate student, UMontréal)
Hossein Jamali (MSc candidate, UMontréal)
Not in photo
Mario Jacques (collaborator, UMontréal)
François Malouin (collaborator, USherbrooke)
 Herman Barkema (collaborator, UCalgary)
Henrik Stryhn (collaborator, UPEI)

THEME
ANIMAL
Increase cows capacity to resist and destroy invading pathogens.
Aim to improve resistance through management, genetic selection, and enhancement of the immune system.
• Vaccine development
• New alternatives for modifying the immune response
• Selective treatment strategies
New alternatives to modify the immune response.
Selective treatment strategies Experts of tomorrow
Our goal is excellence! Publications
Publications, newsletter, etc.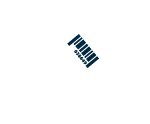 Mastitis Pathogen Culture Collection
A collection of 16,000 microbial isolates
Stay connected!
Subscribe to our newsletter.
Subscribe to Mastitis-Flash
Follow us !



Faculté de médecine vétérinaire
Université de Montréal
3200, Sicotte street
Saint-Hyacinthe (Québec)
J2S 2M2 CANADA
Tél. : (450) 773-8521
Télec. : (450) 778-8128
josee.labrie@umontreal.ca