Pathogen Theme:
Predicting persistence and clinical expression of S.aureus infections using molecular characterization
Confirm that the identification of virulence genes and biofilm production of current strains of S. aureus is a good predictive tool to estimate duration and expression of these strains. Encourage the use of this diagnostic method before treating or culling cows.
Results:
Sébastien Pichette-Jolette (MSc candidate, USherbrooke)
Abdelhamid Asli (undergraduate student, USherbrooke)
Jean-Philippe Roy (Principal Investigator, UMontréal)
Not in photo:
François Malouin (collaborator, USherbrooke)
Greg Keefe (collaborator, UPEI)

THEME
PATHOGENS
Demystify pathogens to implement the best curative and preventive practices against mastitis and develop technologies to control the disease.
• Characterization of pathogen virulence
• Validation of diagnostic methods
• Innovative treatments
Pathogen virulence characterization.
Diagnostic method validation
Innovative treatment development Experts of tomorrow
Our goal is excellence! Publications
Publications, newsletter, etc.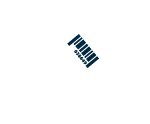 Mastitis Pathogen Culture Collection
A collection of 16,000 microbial isolates
Stay connected!
Subscribe to our newsletter.
Subscribe to Mastitis-Flash
Follow us !



Faculté de médecine vétérinaire
Université de Montréal
3200, Sicotte street
Saint-Hyacinthe (Québec)
J2S 2M2 CANADA
Tél. : (450) 773-8521
Télec. : (450) 778-8128
josee.labrie@umontreal.ca