Researches profile
Choose a project:
Animal Theme:
Prevention of infection at drying-off
by stimulation of mammary gland
immunity
Develop a biological response modifier that will promote a sustained immunity of the mammary teat and protect the gland from invading pathogens.
Results:
Chitosan is a molecule derived from the shell structure of crustaceans and shellfish and significantly increased the number of immune cells in the udder and levels of compounds associated with involution, while stimulating local immune response during dry-off period.
The chitosan hydrogel function is not affected by the teat sealant when used together. In addition, the use of a chitosan-based hydrogel in combination with teat sealant may combine the benefits of stimulating the immune response while generating a physical barrier between the teat and outside environment.

A hydrogel made up of chitosan can be used in combination with existing mastitis-preventing tools during dry off. This method could potentially decrease prophylactic antibiotics while decreasing the risk of developing new mastitis infections during the dry-off period.
Pierre Lacasse (Principal investigator,  Sherbrooke RDC – AAFC)
Samuel Lanctôt (MSc candidate, UMcGill)
Xin Zhao (collaborator, UMcGill)
Patrick Fustier (collaborator, CRDA-AAFC) Not in photo

THEME
ANIMAL
Increase cows capacity to resist and destroy invading pathogens.
Aim to improve resistance through management, genetic selection, and enhancement of the immune system.
• Vaccine development
• New alternatives for modifying the immune response
• Selective treatment strategies
New alternatives to modify the immune response.
Selective treatment strategies Experts of tomorrow
Our goal is excellence! Publications
Publications, newsletter, etc.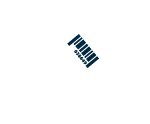 Mastitis Pathogen Culture Collection
A collection of 16,000 microbial isolates
Stay connected!
Subscribe to our newsletter.
Subscribe to Mastitis-Flash
Follow us !



Faculté de médecine vétérinaire
Université de Montréal
3200, Sicotte street
Saint-Hyacinthe (Québec)
J2S 2M2 CANADA
Tél. : (450) 773-8521
Télec. : (450) 778-8128
josee.labrie@umontreal.ca