Researches profile
Choose a project:
Animal Theme:
Quarter-based selective dry-cow treatment using on-farmdiagnostic tool
Expectation to decrease use of antibiotics at drying-off by 50 % while maintaining udder health.
Results:
With selectve dry cow therapy, infected cows may be treated with an antimicrobial only or with a combina-
tion of antimicrobial and a teat sealant at the end of lactation, while uninfected cows receive only a teat
sealant.
 Introducing such a treatment strategy will, of course, generate new costs, mainly costs for diagnostic tests
and extra labor for sampling and conducting the test (for on-farm tests). On the other hand, less antimicrobials are used and costs for drugs and labor for administering drugs are saved.
Selective dry cow therapy is one potential strategy for achieving a more judicious use of antimicrobials.
Jean-Philippe Roy (Principal Investigator, UMontréal)
Fidèle Kabera (MSc candidate, UMontréal)
Greg Keefe (collaborator, UPEI)
Simon Dufour (collaborator, UMontréal)

THEME
ANIMAL
Increase cows capacity to resist and destroy invading pathogens.
Aim to improve resistance through management, genetic selection, and enhancement of the immune system.
• Vaccine development
• New alternatives for modifying the immune response
• Selective treatment strategies
New alternatives to modify the immune response.
Selective treatment strategies Experts of tomorrow
Our goal is excellence! Publications
Publications, newsletter, etc.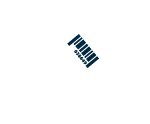 Mastitis Pathogen Culture Collection
A collection of 16,000 microbial isolates
Stay connected!
Subscribe to our newsletter.
Subscribe to Mastitis-Flash
Follow us !



Faculté de médecine vétérinaire
Université de Montréal
3200, Sicotte street
Saint-Hyacinthe (Québec)
J2S 2M2 CANADA
Tél. : (450) 773-8521
Télec. : (450) 778-8128
josee.labrie@umontreal.ca