Pathogen Theme:
Validation of MALDI-TOF diagnostic equipment for CNS speciation and development of intramammary infection risk models
Build and test a spectral library for speciation of CNS and investigate the impact of species-specific CNS infection on development of new major pathogen infection.
Results
Jean-Philippe Roy (collaborator, UMontréal)
Marcelo Chaffer (collaborator, UPEI)
Greg Keefe (PrincipaI Investigator, UPEI)
Not in photo: Marguerite Cameron (post-doctoral fellow, UPEI) and collaborators: Sarne De Vliegher (Ghent University), Kristen Reyher (UBristol), Catherine Anne Muckle (UPEI) and Jeffrey Lewis (UPEI)

THEME
PATHOGENS
Demystify pathogens to implement the best curative and preventive practices against mastitis and develop technologies to control the disease.
• Characterization of pathogen virulence
• Validation of diagnostic methods
• Innovative treatments
Pathogen virulence characterization.
Diagnostic method validation
Innovative treatment development Experts of tomorrow
Our goal is excellence! Publications
Publications, newsletter, etc.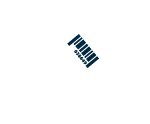 Mastitis Pathogen Culture Collection
A collection of 16,000 microbial isolates
Stay connected!
Subscribe to our newsletter.
Subscribe to Mastitis-Flash
Follow us !



Faculté de médecine vétérinaire
Université de Montréal
3200, Sicotte street
Saint-Hyacinthe (Québec)
J2S 2M2 CANADA
Tél. : (450) 773-8521
Télec. : (450) 778-8128
josee.labrie@umontreal.ca